Yoshkar-Olinsky Myasokombinat CJSC (today Yola Agroholding) is the largest meat processing company in Mari El Republic and the leader in canned meats, sausage, and processed foods production.
The company was founded in 1933; today it is equipped with the best Russian and foreign technical equipment. The veterinary-sanitary control conforms with the strictest European standards. In 2006, the HACCP quality control system was introduced, imposing highly strict requirements on safety.
The Main Processing Departments include: Meat-Processing Room (sausage and processed foods production), Canning Department, Killing Floor, the Laboratory, and Can Making Department. The occupied area is more than 10 ha. The number of workers exceeds 1000 people.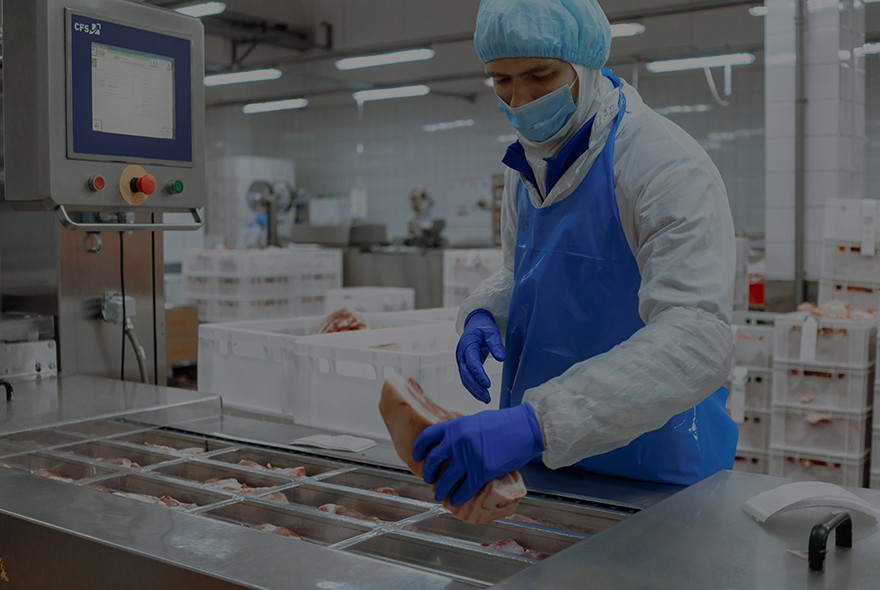 1933
COMPANY WAS FOUNDED IN
30 000
TONS OF MEAT PRODUCTS ANNUALLY

PROPRIETARY SUPPLY OF RAW MATERIAL

BEST RUSSIAN AND FOREIGN EQUIPMENT

EUROPEAN STANDARD VETERINARY-SANITARY CONTROL

2000 TONS OF REFRIGERATOR STORAGE

MORE THAN 100 DELIVERY VEHICLES
PRODUCT LINE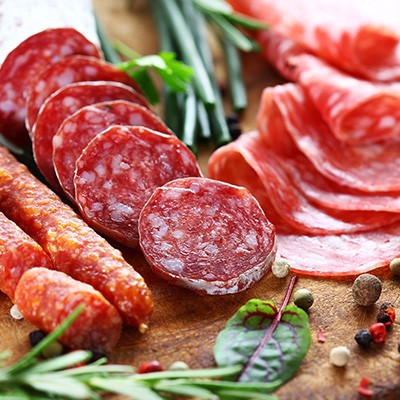 Dry-cured Sausage
Pork | Beef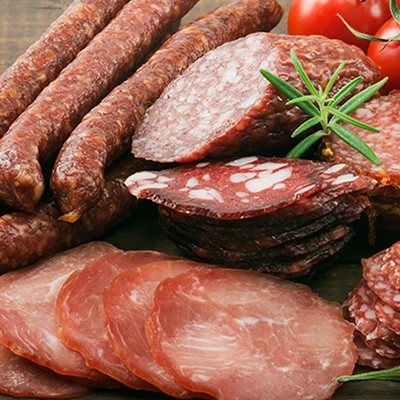 Smoked Sausage
Pork | Beef | Poultry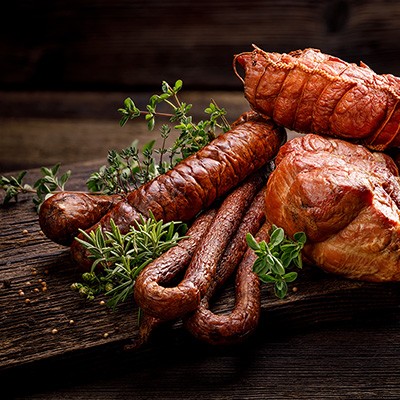 Summer Sausage
Pork | Beef | Poultry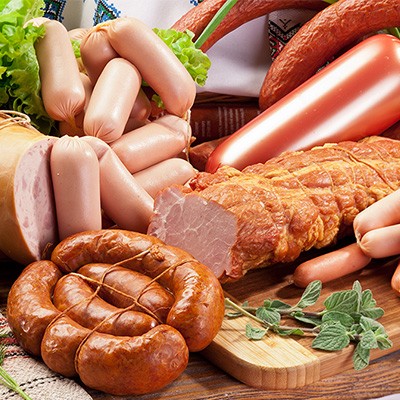 Cooked Sausage
Pork | Beef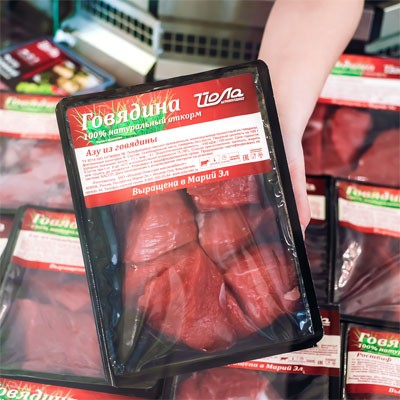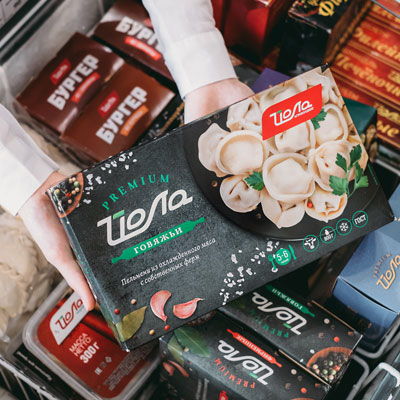 Frozen Processed Foods
Pork | Beef | Poultry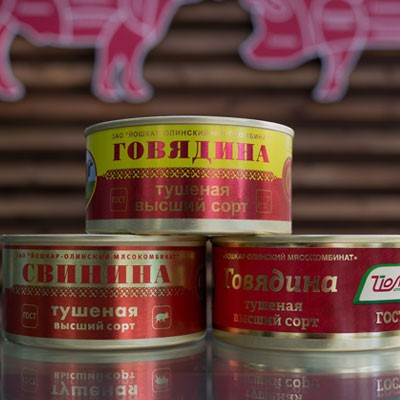 Yoshkar Ola Canned Meat
Pork | Beef | Poultry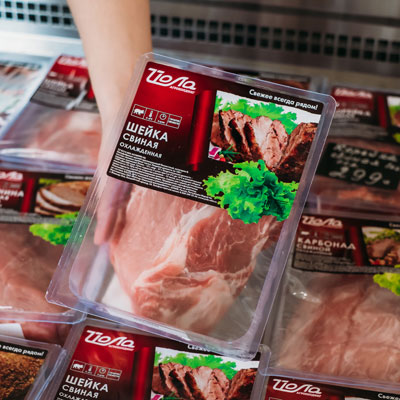 Chilled Processed Foods
Pork | Poultry
AWARDS
Финалист регионального этапа «100 лучших товаров России» 2019
полуфабрикат мясной в тесте замороженный Подкоголи
Финалист регионального этапа «100 лучших товаров России» 2019
колбаса сырокопченая «Кнуты» из мяса свинины
Золотая медаль «Продэкспо 2018»
консервы мясные «Говядина тушеная» высший сорт
Золотая медаль «Продэкспо 2018»
консервы мясные «Паштет печеночный со сливочным маслом»
Золотая медаль «Продэкспо 2018»
Колбаса сырокопченая «Говядина Праздничная»
Диплом победителя «100 лучших товаров России»
Шейка сырокопченая королевская
Диплом победителя «100 лучших товаров России»
Колбаса варено-копченая «Пармская»
Золотая медаль «Золотая осень 2018»
свинина тушеная «ЙОЛА» высший сорт
Золотая медаль «Золотая осень 2018»
шейка «Королевская» сырокопченая
Финалист регионального этапа «100 лучших товаров России»
колбаса «Мортаделла» вареная